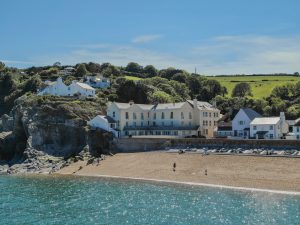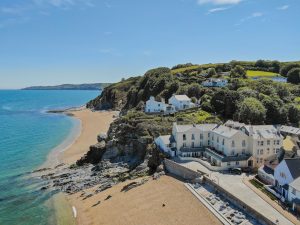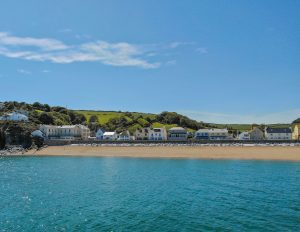 We purchased the former Torcross Hotel late in 2007 with view to converting it into luxury holiday apartments.  After a couple of false starts with various teams of sub-contractors we 'found' Jim Woodley and his team through a mutual contact and invited them to complete some of the early work on the development.  It soon became clear that in 'Direct Property Services', we had found the team who would actually become our principal contractor for the entire development.
Jim Woodley worked with us and our architect on a weekly basis over the 18 month project.  The nature of the old and dilapidated building which although fully functioning when we bought it, had been neglected and patched-up over the years, meant that it was necessary to constantly change plans to accommodate additional work requirements.  Jim's team were very flexible, skilled and hard working.  As the nature and scope of the work changed, Jim invested in additional plant and equipment required to complete some specialist work on our project and which would also enable him to grow his business. We also had a very strict health and safety regime on site which Jim took very seriously, instilling safe working practices into his team and working with our H&S consultant.
Eighteen months after we started, in the Spring of 2019, 'At The Beach' was born.  Several of the apartments had been sold during the construction phase and whilst the recession took its toll on our intended sales aspirations, the five star quality that we had created through Jim and his team, meant we had a viable and attractive product with which to enter the holiday rental market.
Eleven years on, 'At The Beach' still turns heads. The majority of the apartments continue to be run as holiday lets by the vast majority of owners and with 'stay-cations' the rage in this strange new world in which we find ourselves, the trend is set to continue. Combining timeless design, material, fittings and decoration with high quality workmanship means that anyone visiting the apartments today, would see little or no change from 2009. As far as I am aware there has been no warranty work required and whilst we are now well out of any warranty period, the majority of repairs even today are limited to painting and decorating.
We have watched Jim's later projects and contracts with interest and enthusiasm and wish him well for the future.